Creepers
All you need to know about creepers!
Creepers could be considered one of the most iconic and well known creature in Minecraft. These deadly monsters are silent assassins, and their only warning is a soft hiss… which ends in an explosion.
Creepers can be fearsome to any player. Groups of these mobs can destroy builds, kill you, and wreck your items.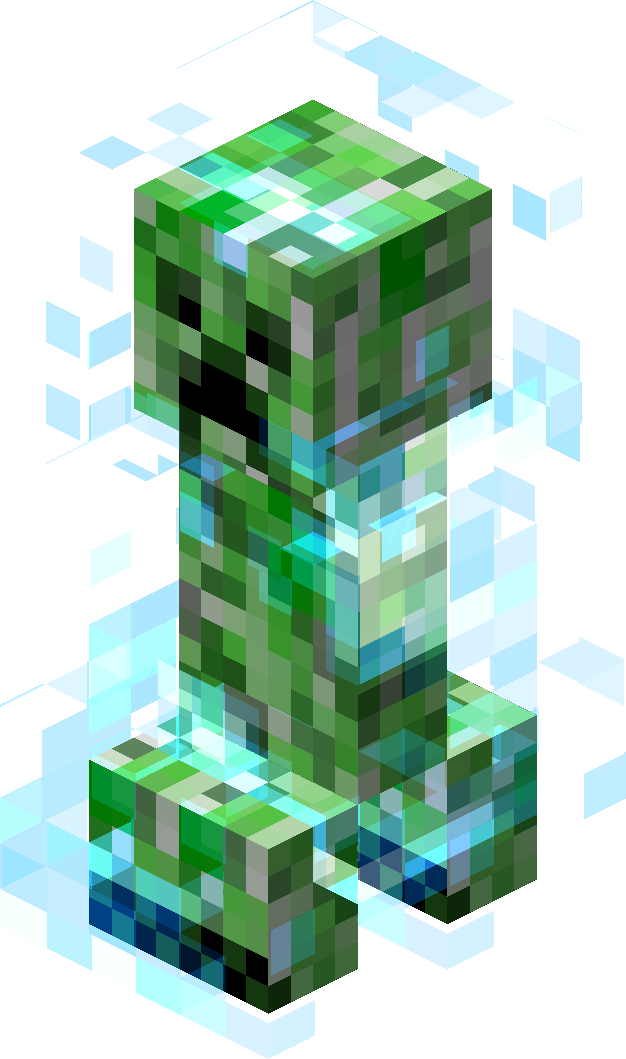 A Charged Creeper